Team
Meet the professional team at Now Care Dental
The highly-trained staff at Now Care Dental work to develop strong, personal relationships with each patient. Each patient is greeted warmly and treated with care and the latest dental technology. We're always excited to meet new patients. For healthy smiles think Now Care Dental.
---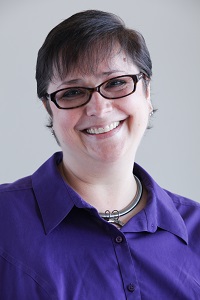 Shelly Grimes, LDA
Office Manager
Shelly was born and raised in Minneapolis Minnesota and attended DeLasalle High School. She grew up spending countless hours hiking, fishing, boating and camping along the banks of the Mississippi River. Now that her kids are grown, the water is still a passion however; she prefers to enjoy it from the deck of a cruise ship. She has lost count after 9 or 10 different cruise vacations but knows there will be many more.
Shelly comes to Now Care Dental with many years of dental experience. In 1988 she graduated from Herzing University (formerly Lakeland Medical and Dental Academy) as a Dental Assistant. She immediately started working for a big box clinic. She embraced those years as an opportunity to fine tune her skills by assisting a wide variety of dental specialists. She helped open the oral surgery department in this group practice as well as created and executed the plan to transition all sterilization equipment for the medical and dental departments to a central sterilization area.
She was the Lead Assistant, the Radiation Safety Officer, and the OSHA Safety Officer for the clinic and conducted yearly training courses for all staff. She was in the first group of Assistants to volunteer for training at the U of M in applying sealants and administering Nitrous Oxide before it became a requirement in the assisting programs. She has been a part of focus group panels and provided her professional opinion on a number of products for 3M Company. In general, Shelly believes that each day provides an opportunity to learn something new in the world of dentistry and although she had only dabbled in the business side of the dental office on occasion, she jumped in with both feet when asked to manage Now Care Dental in October 2009.
Shelly manages the day to day operations for Now Care Dental and is a great liaison between patients and staff. She insists on maintaining her assisting license and loves to "pop in the operatory" to assist when time allows.
---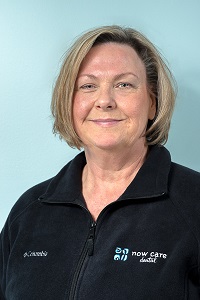 Deanna D.
Financial Coordinator
Hi my name is Deanna. I am the Financial and Insurance Coordinator at Now Care Dental. I have been in the dental field for many years starting my career as a dental assistant. I enjoy working with our patients and getting to know them throughout their treatment.
When I am not at work I enjoy spending time with my family. One of our favorite things to do is spend Friday evenings out to dinner talking about our week. Otherwise you will find us out on the lake boating, water skiing and going for walks.